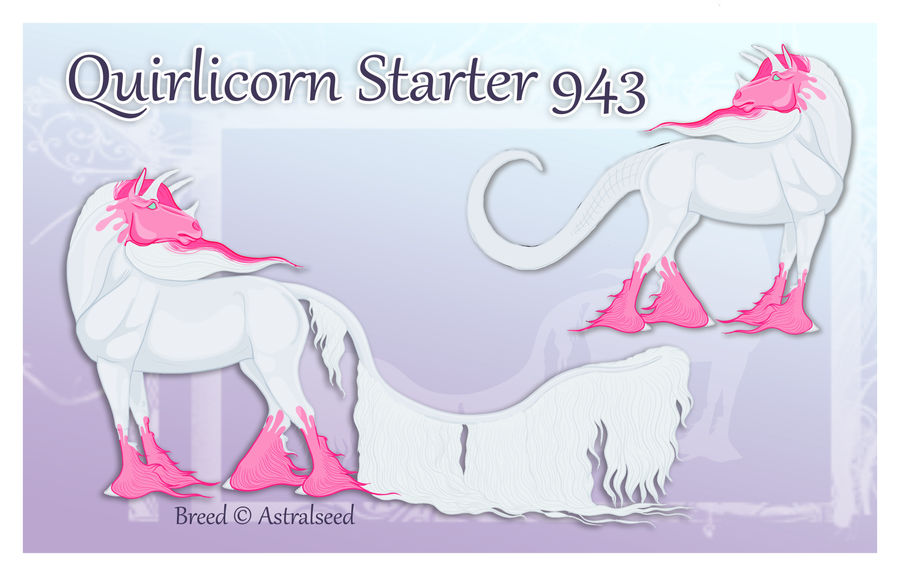 Owner: Quirlicorns
ID: 943
Name: Cerah
Gender: Mare
Breed: Ancient Quirlicorn
Color: Ancient Corrupted Tripple Displaced Horn
Genos: [ee aa] nW HoHo
Region: All Regions
Follower of @Jagmeet
Personality:  Cerah is an earthly girl.  She enjoys gardening and talking with plants more than she enjoys the company of others.  Regardless, she is quite polite with others even if she doesn't seek out their companionship.  Cerah's favorite plant is roses, especially small ones.  If you want to befriend her, try planting a rose garden.  She wont be able to resist the urge to stop by regularly to admire them. 
Dews & Tokens:  Tripple Horn Token, Corrupted Horn Token
1st Magic:
2nd Magic:
3rd Magic:
Astral Magic:
Regional Magic:
Group Horse Magic: Plant Magic, Magnetism, Light Generation, Telekenisis, Sound Manipulation
Other Magic:
Small Familiar:
Large Familiar:
Guardians:
Land Owned:
Monthly Incentive: December 2021
Phoenix Touch:
Lineage: Starter
Breeding Slots:
1. @
Lyricanna
|| 
2195
2. @
Belldejour
|| 
2227
3. @
RebeccaM-Art
|| 
2349
4. @
AshTheDreamer
5.
6.
7.
8.
9.
10.
Slots Added Via Cupid's Arrows
1. @
LovellaTorendo
964 - 
2298
Breed © Astralseed
Design © Astralseed
---
Beep Beep, comin' through!