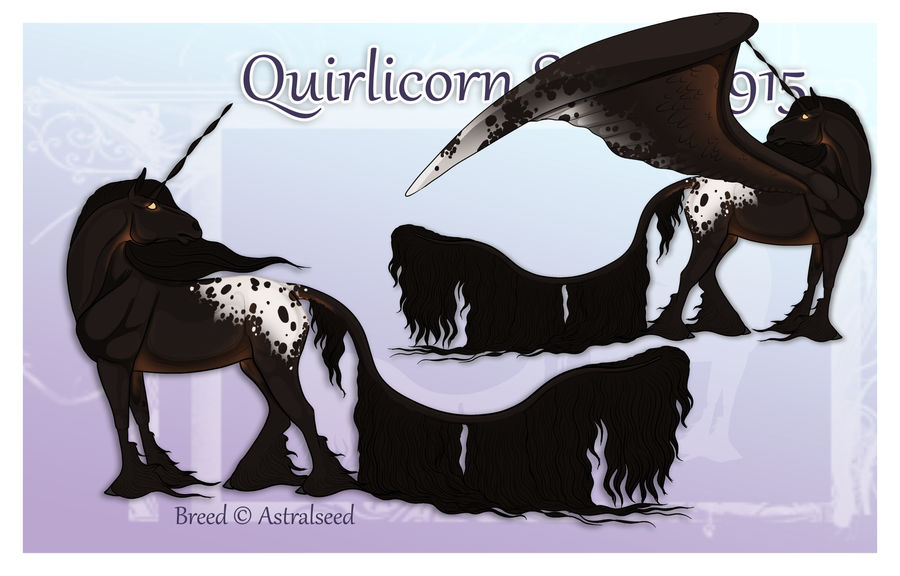 Owner:

Quirlicorns
ID

: 915
Name:

Oscar
Gender:

Stallion
Breed:

Modern Quirlicorn
Color:

Seal Bay Appaloosa
Genos

: Ee Ata LpLp
Region:

Mountains
Follower of @Anevay
Personality:

Oscar is a bit of a wild child, always ready for a new adventure.  He can be very impulsive if nobody is around to reign him in.  Oscar's excitable nature can be overwhelming to introverts so he may need reminders to turn it down a notch.  Oscar is kind and caring and would never intentionally harm or upset anyone.  A bit immature still, Oscar doesn't take criticism well and may become grumpy or pouty in such situations.  Oscar likes to read in his spare time and collects bookmarks.  
Dews

: n/a
1st Magic:
2nd Magic:
3rd Magic:
Astral Magic:
Regional Magic:
Group Horse Magic:

Clairvoyance, Telepathy, Telekenisis, Aura reading, Illusion
Other Magic:
Small Familiar:
Large Familiar:
Guardians:
Land Owned:

n/a
Monthly Incentive:

August 2021
Phoenix Touch:

n/a
Lineage:

Starter
Breeding Slots:
1.  
2.  
3.  
4. 
5. 
6.
Slots added via Cupid's Arrows:
1. 
Chime Checks:
Breed © Astralseed
Design © @
Astralseed
---
Beep Beep, comin' through!