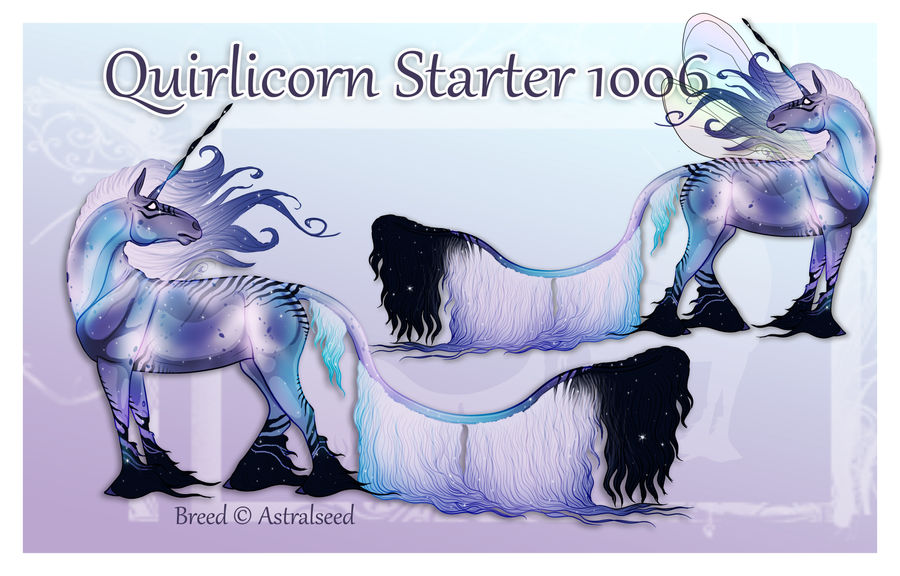 Owner: Quirlicorns
ID: 1006
Name: Simon
Gender: Stallion
Breed: Color Fusion Quirlicorn
Color: Bay Appaloosa Solstice Color Fusion
Genos: [ee aa] nW MooMoo / Ee Aa LpLp MooMoo
Region: All Regions
Follower of @Haukea
Personality: Simon is very soft spoken and a bit shy.  His kindness is often taken advantage of so he can be a bit untrusting with new individuals. 
He prefers to spend his time alone admiring the morning dew which he likes to collect into small vails, as he swears by its healing powers.  On the weekends he drops the vails off at the local farmers market to be sold.  If you want to have an easy opening with him, purchase one of his dew vails and tell him how impressed you were with its healing abilities. 
Dews & Tokens:
1st Magic:
2nd Magic:
3rd Magic:
Astral Magic:
Regional Magic:
Group Horse Magic: Plant Magic, Healing, Zoolingualism, Projection, Water Walking
Other Magic: Mental Respite, 
Small Familiar:
Large Familiar:
Guardians:
Land Owned:
Monthly Incentive: December 2021
Phoenix Touch:
Lineage: Starter
Breeding Slots:
1. @
Gr8ves
2. @
Aedrielle
3. @
LovellaTorendo
4.
5.
6.
7.
8.
9.
10.
Slots Added Via Cupid's Arrows
1. @
LovellaTorendo
966 - 
2337
Breed © Astralseed
Design © Astralseed
---
Beep Beep, comin' through!