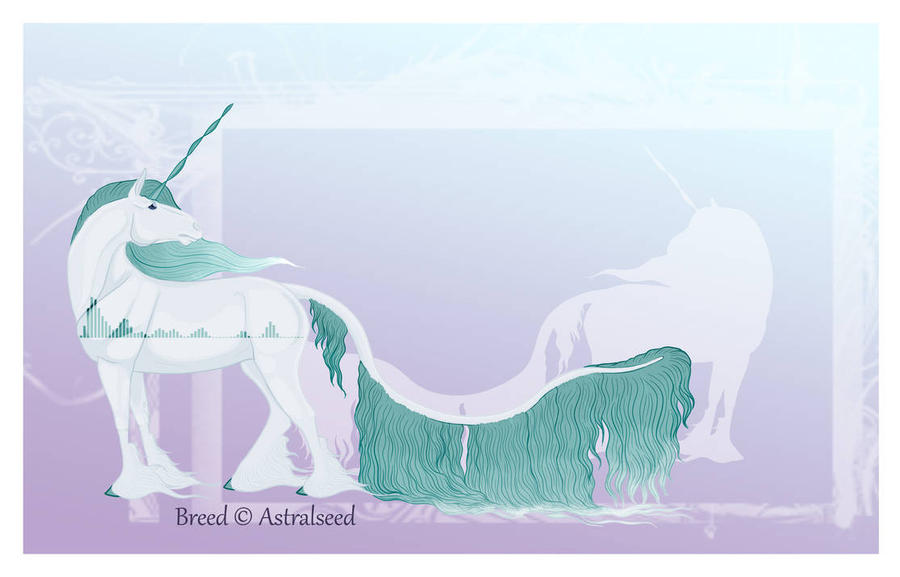 ImportingThread:
https://quirlicorns.com/community/showth...2#pid16632
Raffle: 

https://quirlicorns.com/community/showth...2#pid17062
Owner: @

AndromedasWitchery
ID: 1180
Name: Archangel, Arcie, Arcy
Gender: Stallion
Breed:
Ancient
 Quirlicorn
Color: 
Ancient Audio Spectrum
Genos: 
[EE Aa nCh nprl nT nG] nW nAs
Region: All Regions
Personality:
Sweet and cute, elegant and always ready to help others. Funny and happy go lucky: he can be the soul of the party thanks also to his ability to choose musics and themes which always make all satisfied.
Is able to make music pratically with everything, and loves collecting ancient music papers which has great care of.
Can sing magnificently, and can space from epic opera pieces to funny tavern songs, passing throughts foals' rhymes. From ancient, to classical, to modern, music has no secrets for him!
Likes singing sailors' songs with Roxane, gregorian
Great storyteller, you can find him near bonfires with foals and adults. He can play various instruments, and is still writing down a concert which never ends and of which is very jealous, but if he understands you're sincerely interested, Arcy will be more than happy to play some parts of it in your presence.
Other - TBA
Monthly Incentive: February 2023
Dew or Token used:
Phoenix Touch:
1st Magic:
2nd Magic:
3rd Magic:
Astral Magic:
Regional Magic:
Regional Gene Magic:
Other Magic:
Artifacts:
Blossoms:
Items:
Small Familiar:
Large Familiar:
Guardians: C212
Land Owned:
Lineage: STARTER
Breeding Slots:
1.
2.
3.
4.
5.
6.
Cupid's Arrow Slot:
1.
2.
3.
Breed © Astralseed
Design © Lyricanna
---